'Common Lands, Common Spaces' first shown at the Farnham Pottery moves to the Oxmarket Centre, for the Arts, Chichester from 25-30 April, in support of the charit
y, Canine Partners.
Art Textiles Made in Britain
will be exhibiting Concealed at the Minerva Gallery, Llanidloes, Wales, in
spring
6 May 2017 - 3 June
2017; (dates to be confirmed,) and Maidstone Museum, Maidstone, Kent, from December 9 2017 - February 10 2018. We are also working on our show for 2018 Festival of Quilts where I have been experimenting on new ideas as part of our theme 'Wild'.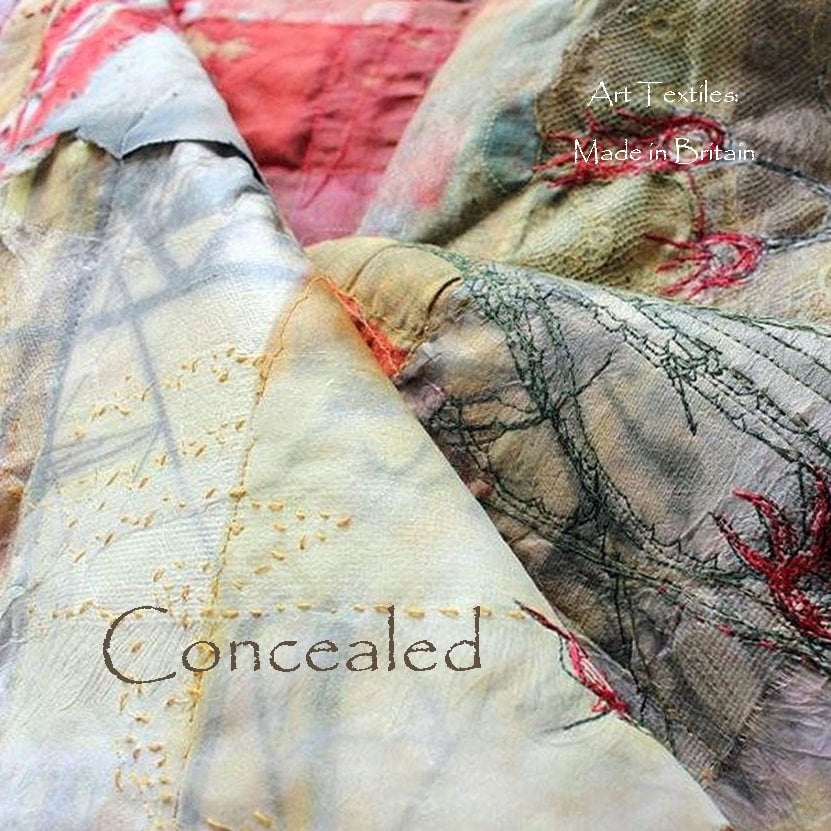 In Europe,

Will be back at the lovely Quiltstar Gallery (and shop) in a group show 'Inspiration: Natur' which opens on 7th July until end September. Will update with further news in due course. I am also running workshops with the shop.
I am equally delighted to have been invited to be exhibit Common Place, Common Land as guest artist in the Open European Quilt Championships, Maastricht, October 19th – October 22nd, 2017. I will be showing 'Unfolding Landscapes' in the exhibition as its first European show.
My studio in Kent is open by appointment.
Please
contact me
to arrange a visit, or with any other enquiries about my work and commissions. (Please note, where possible, I try to keep this information updated. If travelling any distance please check with gallery/organisation first)
All images and text copyright Cas Holmes and event organisors 2016. All rights reserved.